« Eggmanland | Main | On Socks »
The Next Big Thing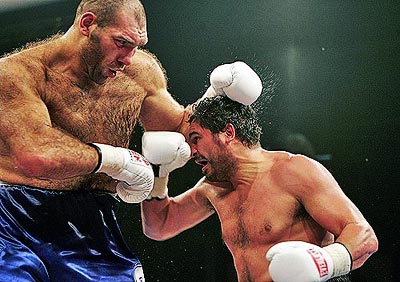 Oh. My.
On December 17, 2005, Nikolay Valuev won the World Boxing Association s Heavyweight championship belt. He is 7 2 tall (for you Canadians, that s about 60m, give or take a cm) and 330 pounds (about 10kg, again, for you Canadians). Every photograph you see of him looks like the photographer is forcing the perspective to make him look bigger.
He s that large.
He scares me.
About Nikolay Valuev in his own words .
Hey look! There s Don King with Valuev . I wouldn t have guessed.
Image Gallery 7 pages.